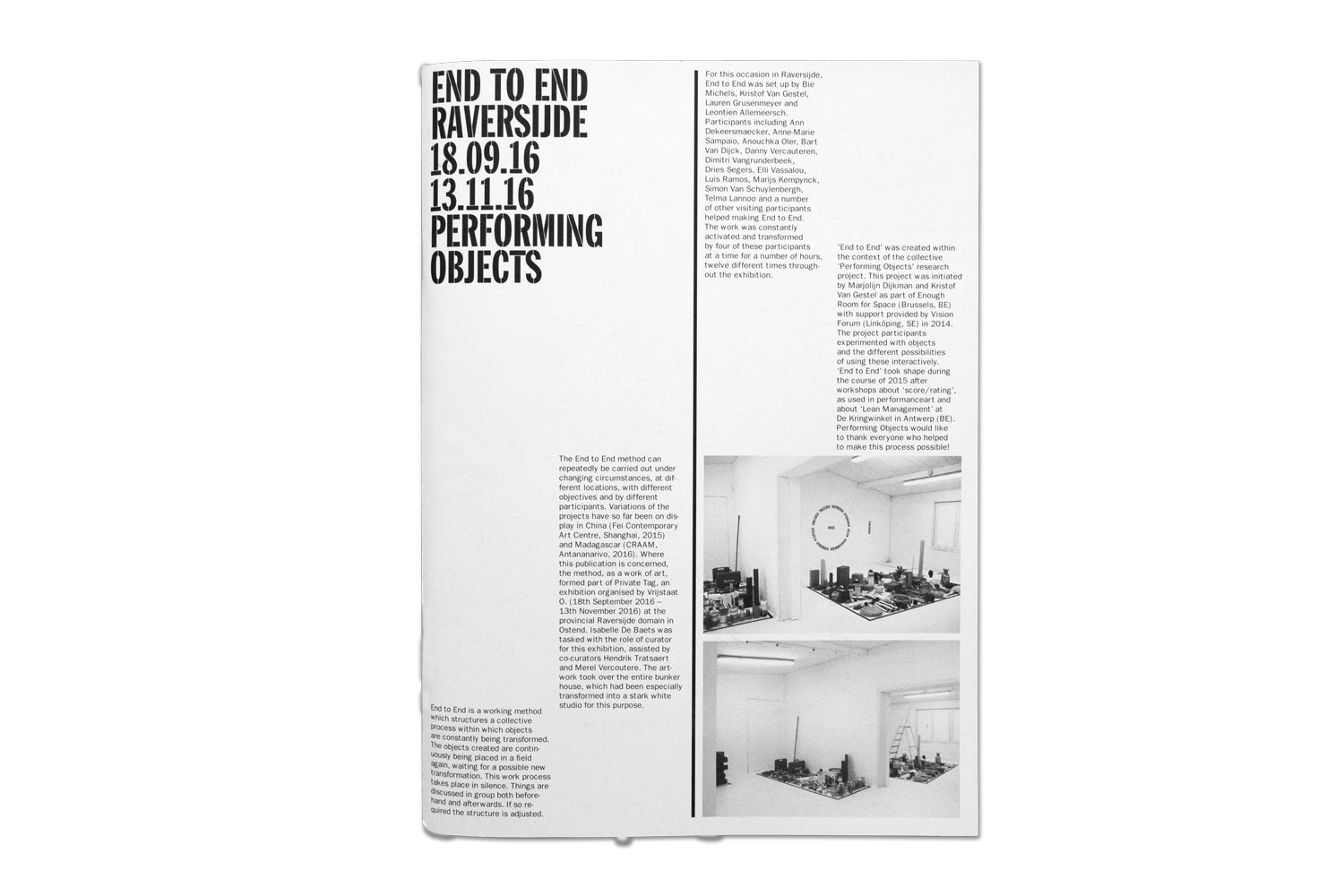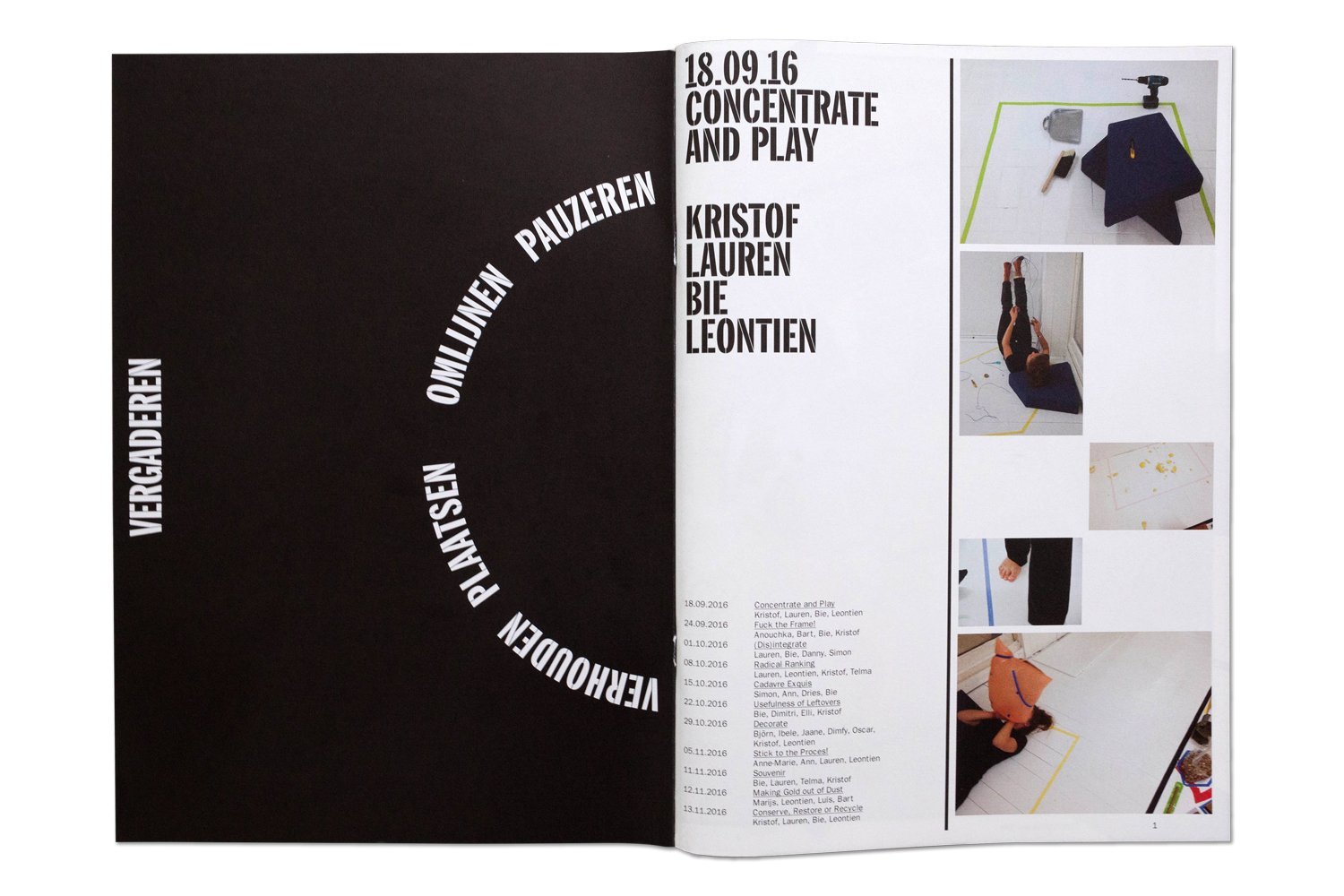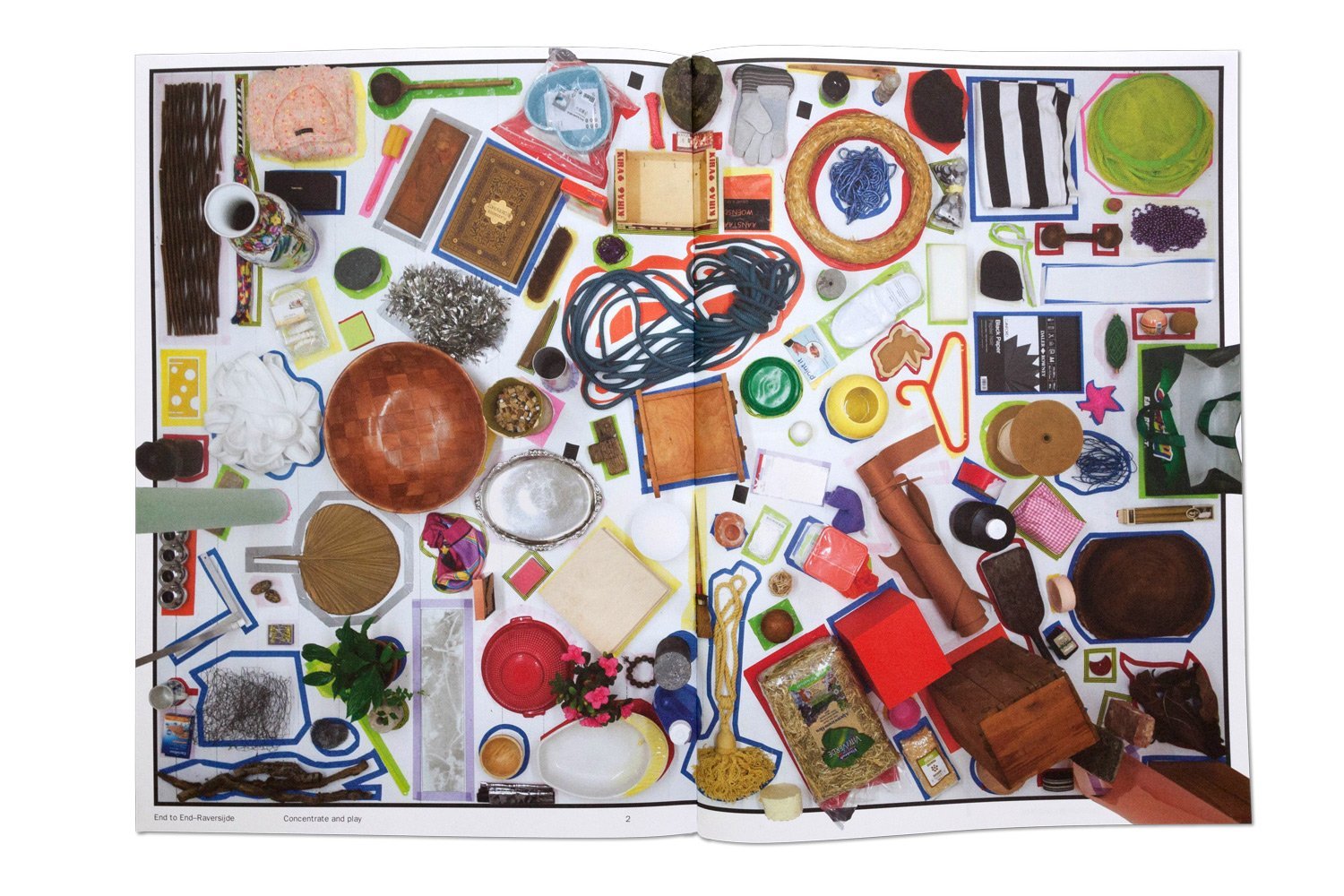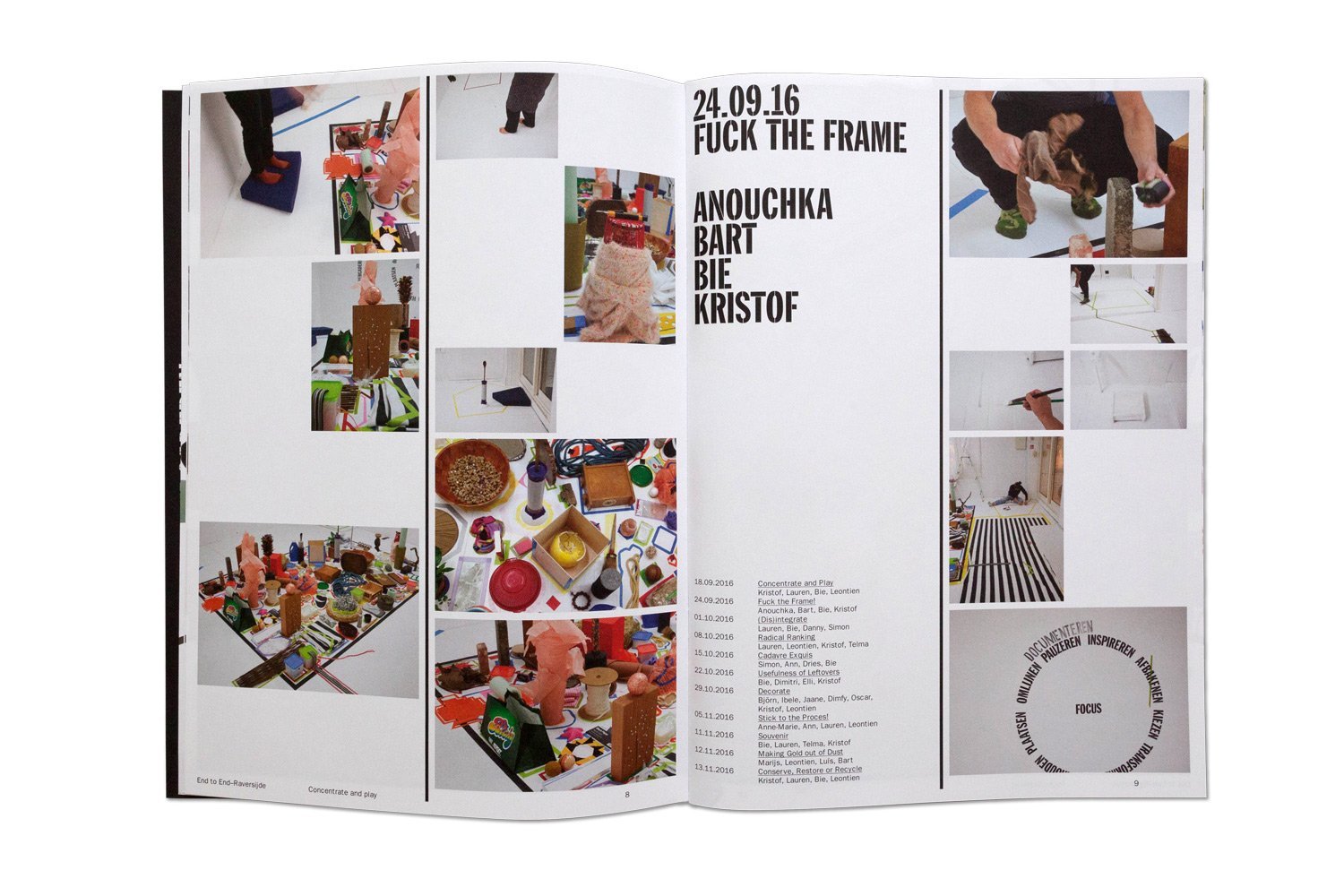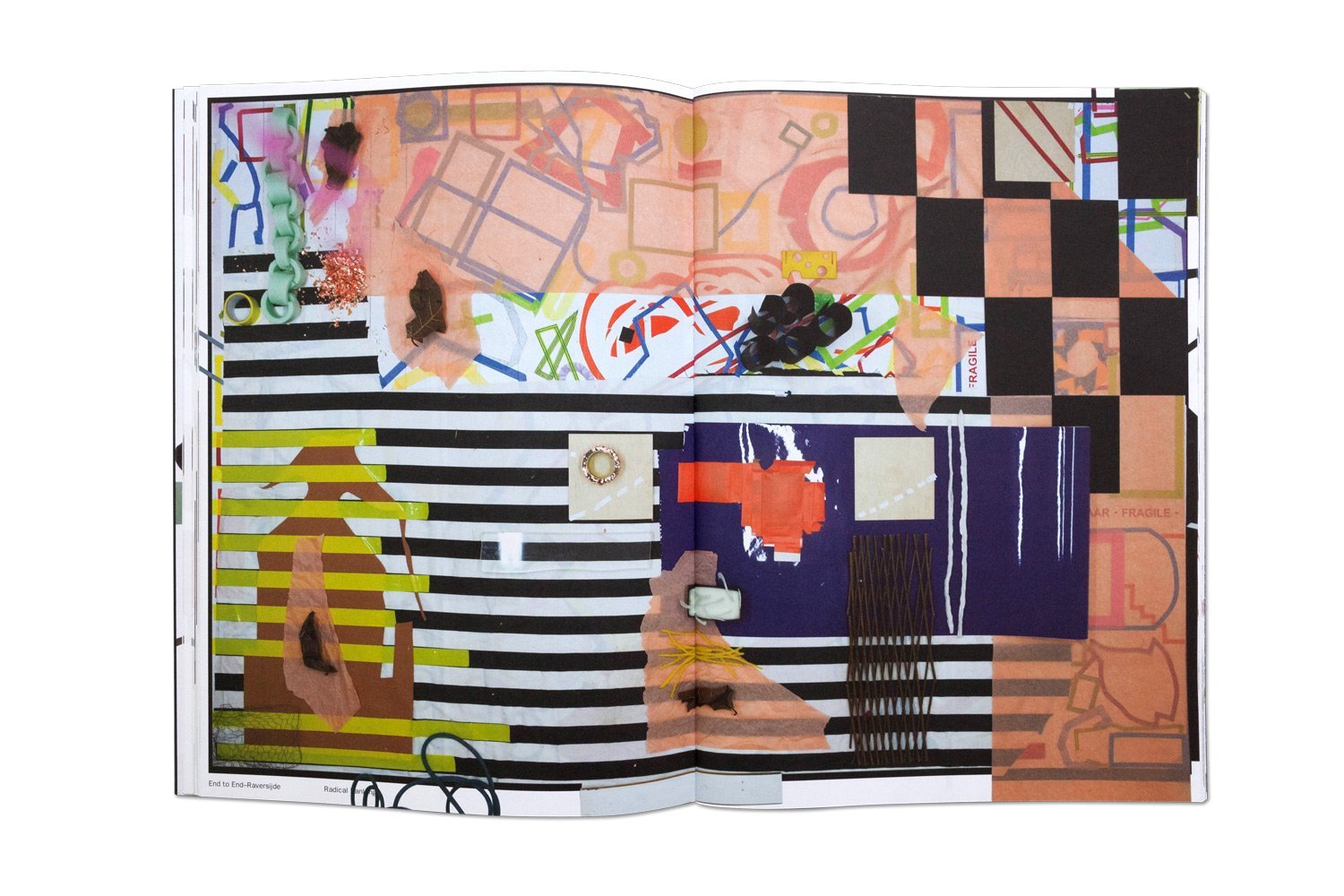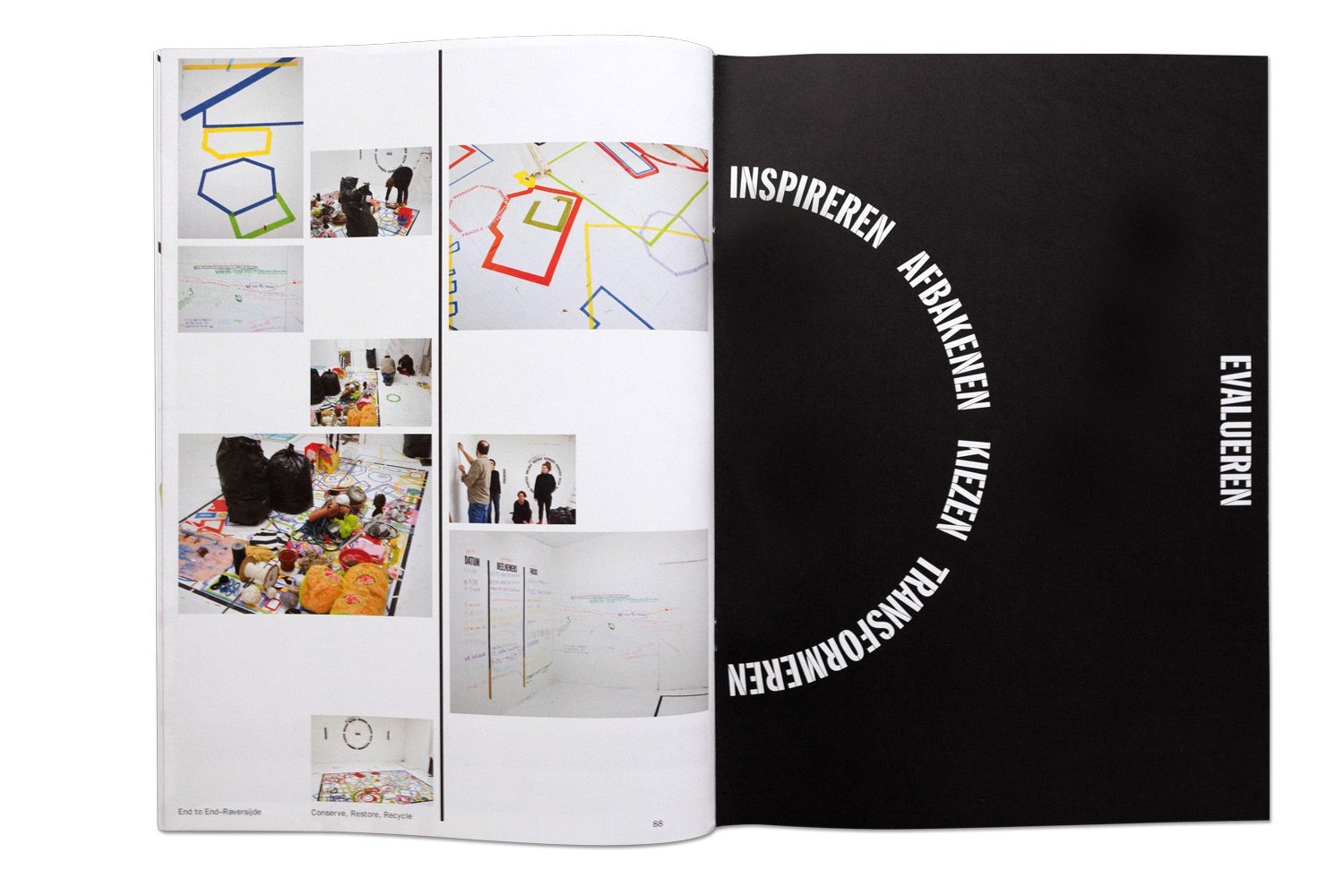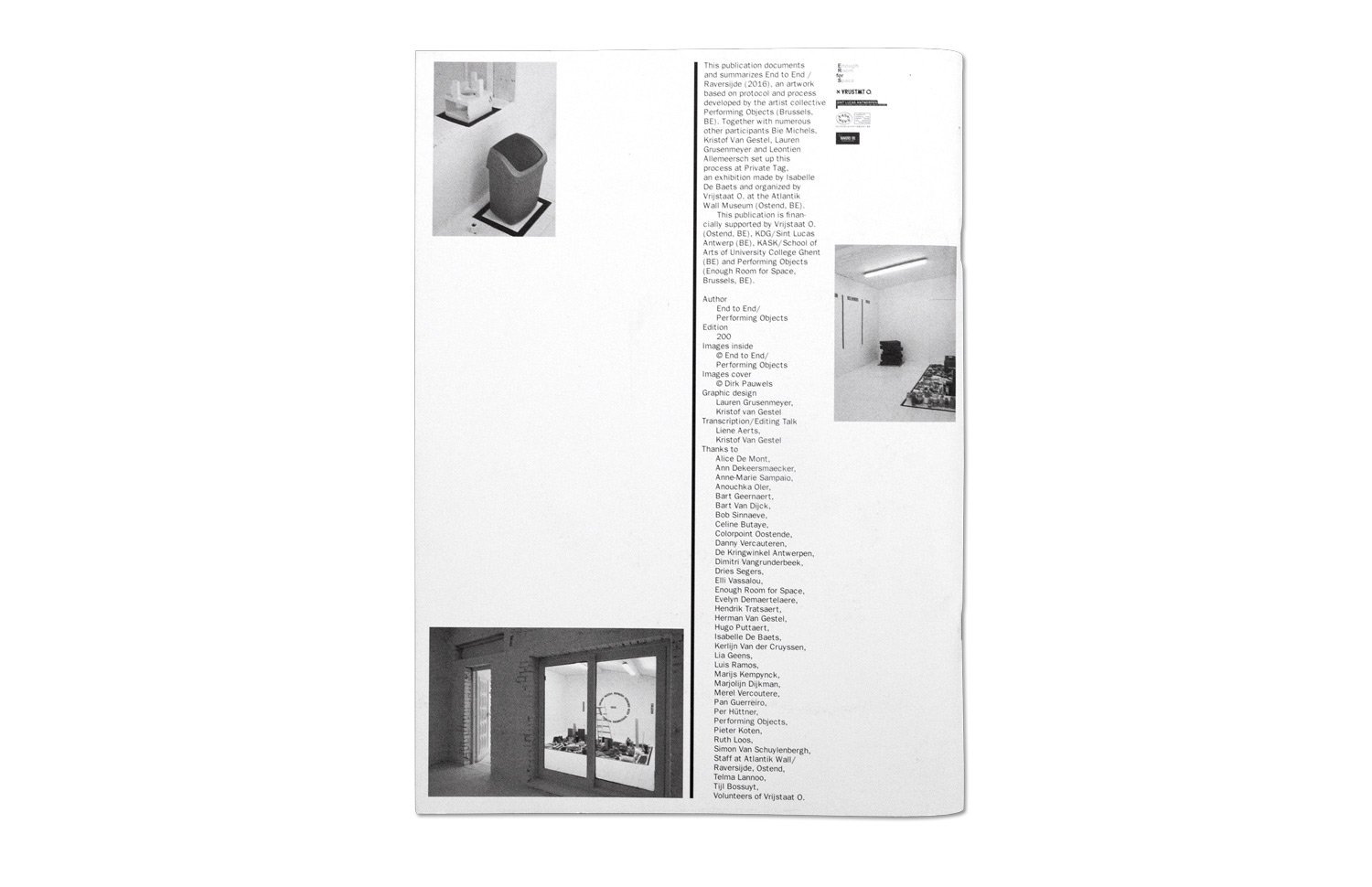 End to End-Raversijde
€23,00
Tax included.
Book design for performance/installation End tot End-Raversijde (2016), an artwork based on protocol and process developed by the artist collective Performing Objects (Brussels, BE). Together with numerous other participants Bie Michels, Kristof Van Gestel, Lauren Grusenmeyer and Leontien Allemeersch set up this process at Private Tag, an exhibition made by Isabelle De Baets and organized by Vrijstaat O. at the Atlantik Wall Museum (Ostend, BE).
This publication documents the 12 performances held at Private Tag. It consists of two kinds of images, proces images shot by hand and images of the eventual processed objects from the top. The pages continuously switch between both, offering a multi perspective on the process of the exhibition and actions done.
This publication is financially supported by Vrijstaat O. (Ostend, BE), KDG/Sint Lucas Antwerp (BE), KASK/School of Arts of University College Ghent (BE) and Performing Objects (Enough Room for Space, Brussels, BE).
2016 / 240 x 340 mm / 88p / ills colours & bw / softcover / stapled / english / edition 200 / author End to End-Performing Objects / graphic design Bureau Grusenmeyer