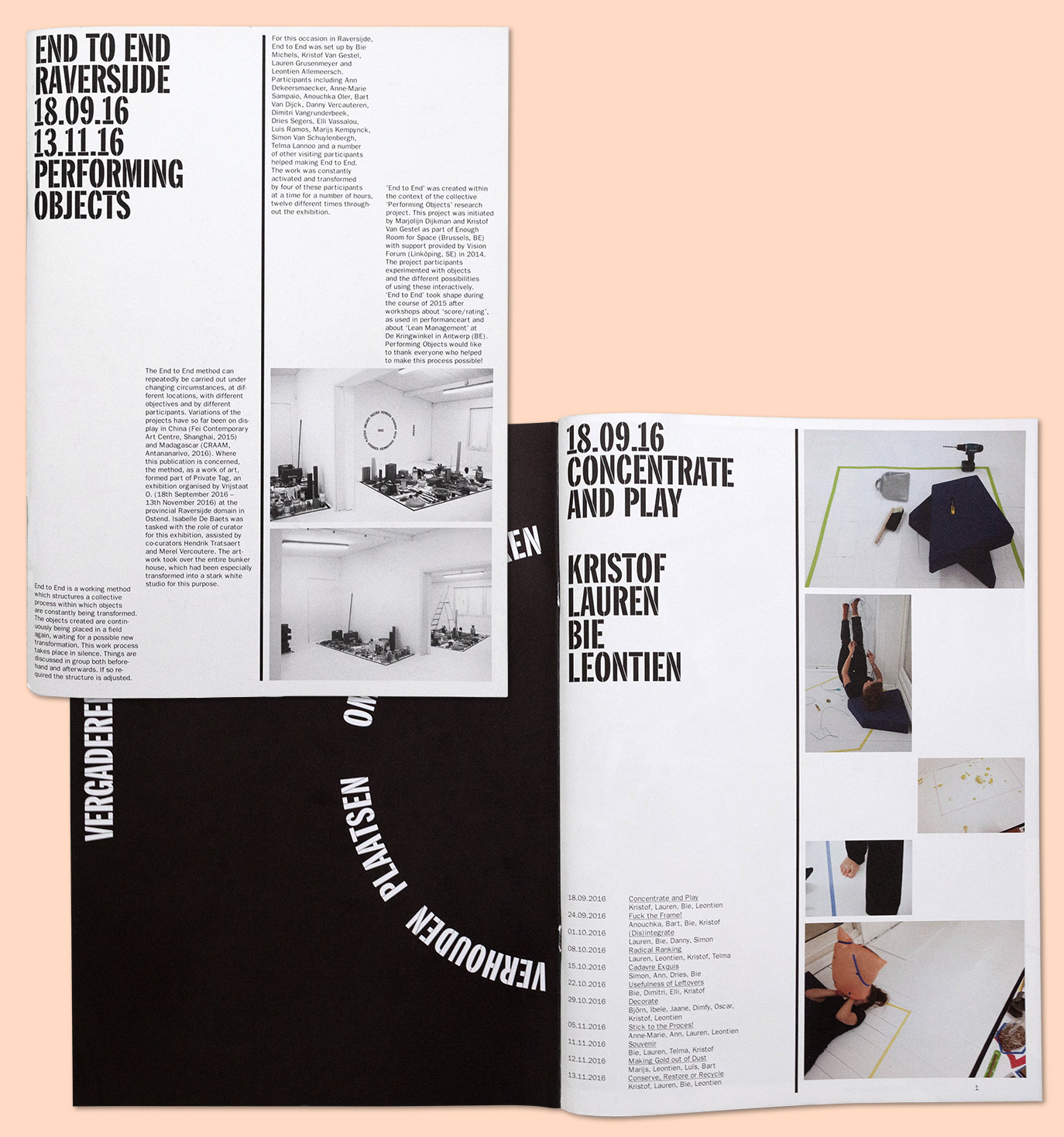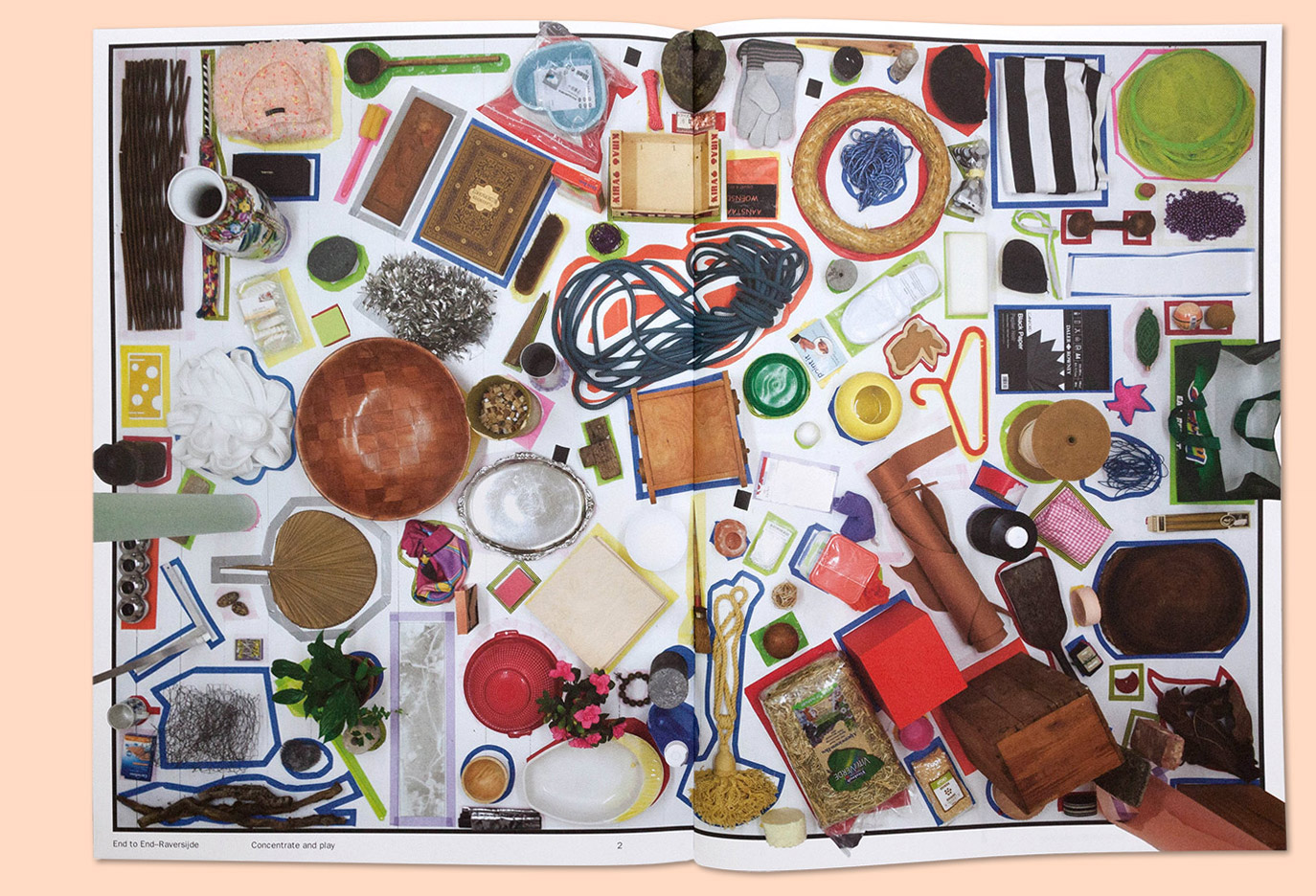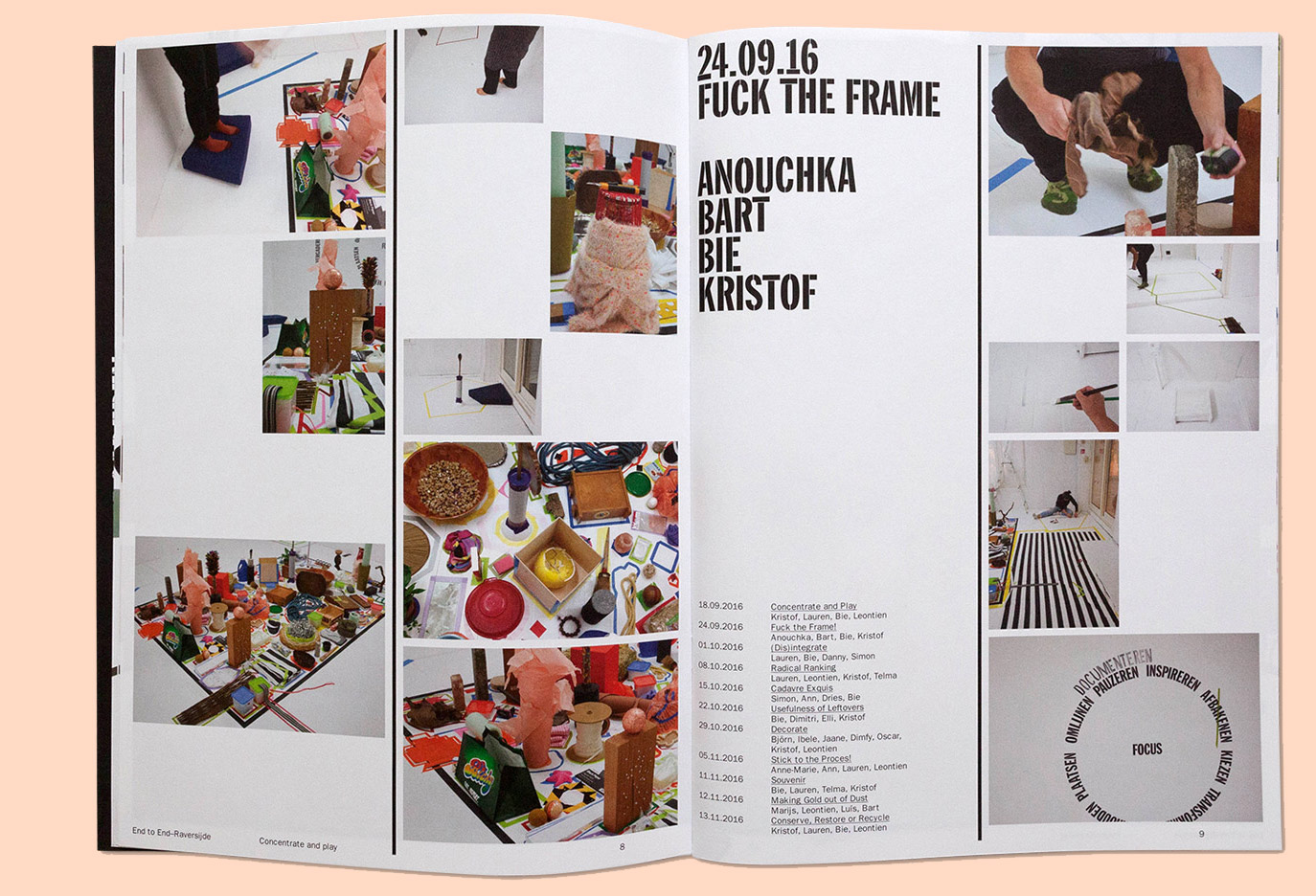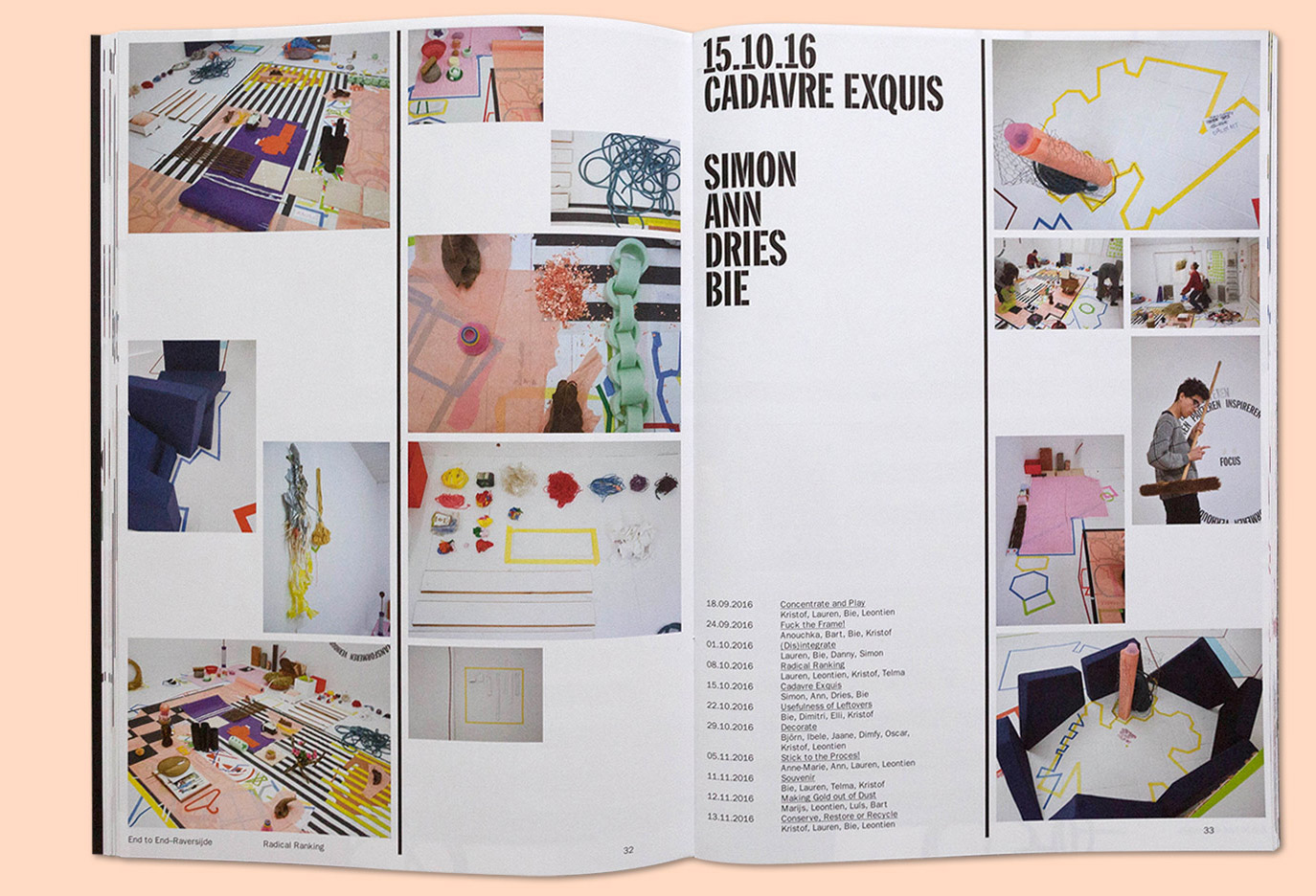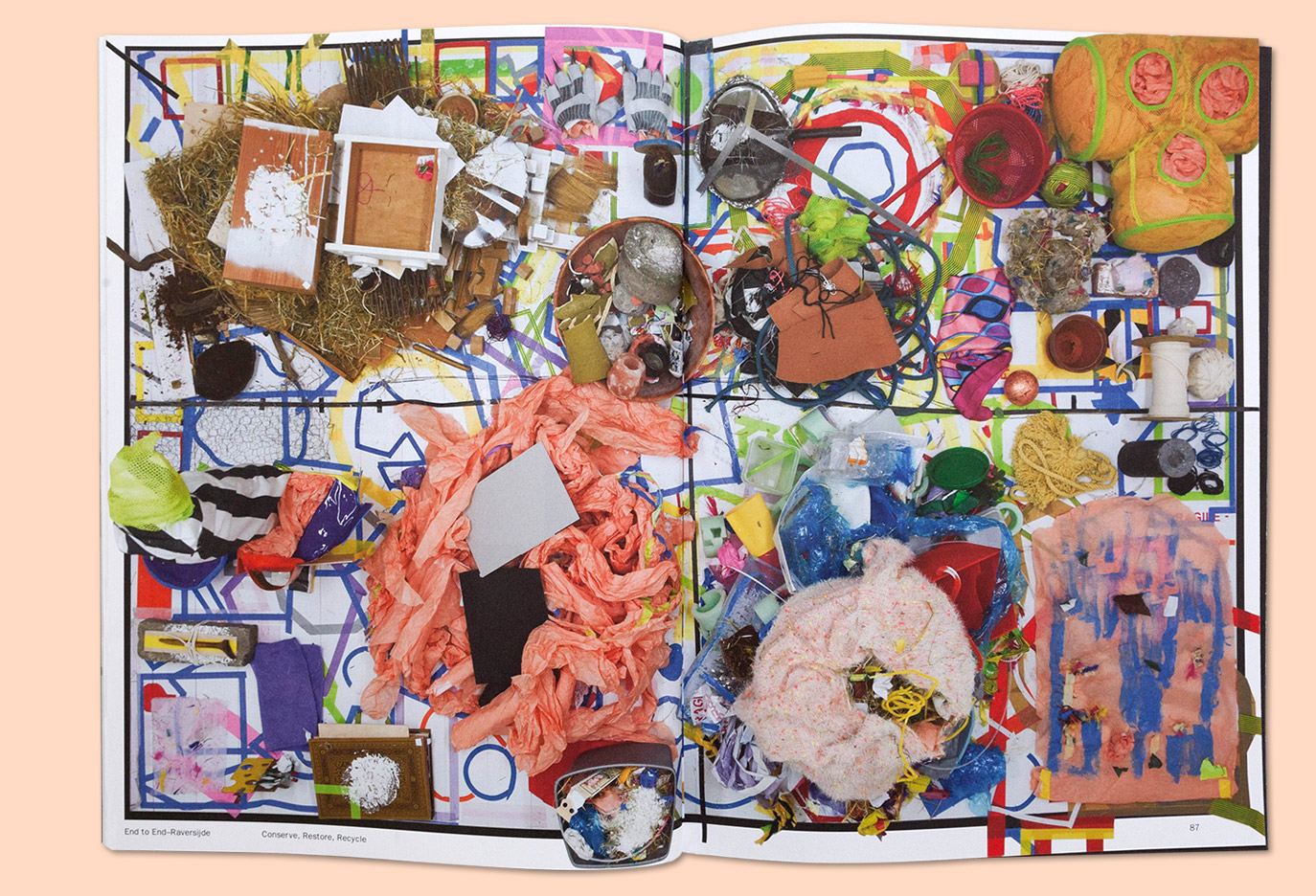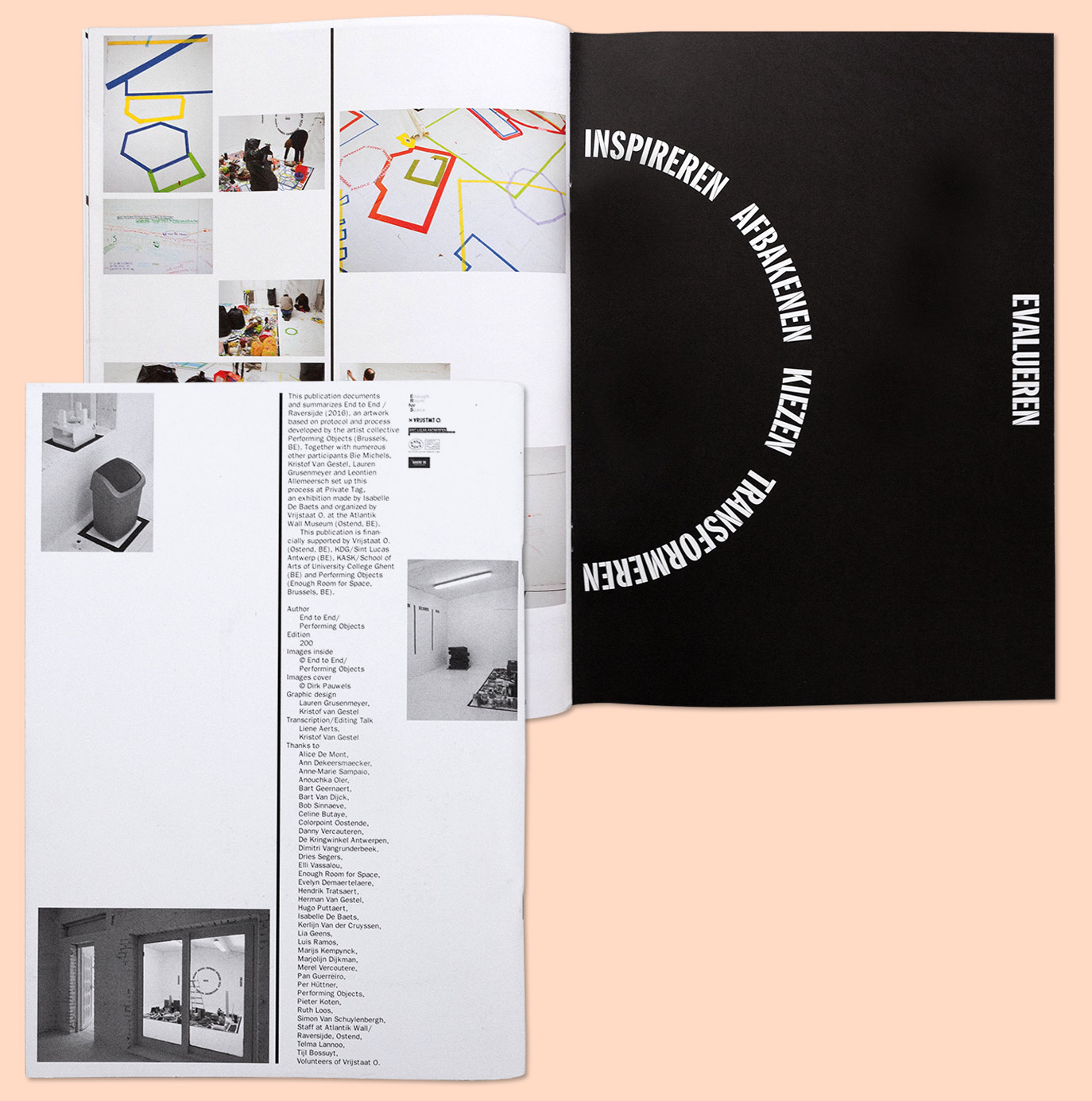 Exhibition design and book design for performance/installation End to End–Raversijde as part of the exhibition Private Tag (organized by Vrijstaat O) set up by Bie Michels, Kristof Van Gestel, Lauren Grusenmeyer and Leontien Allemeersch.
End to End combines an interest in performing with objects and working with scores. It provides a working method that structures a group process in which objects are continuously transformed. The created objects are repeatedly placed back in a defined field, open for new possible transformations. This collective work process takes place in silence. Front and afterwards the proces is discussed together and - if necessary - adjusted.
This publication documents the 12 performances held at Private Tag. It consists of two kinds of images, proces images shot by hand and images of the eventual processed objects from the top. The pages continuously switch between both, offering a multi perspective on the process of the exhibition and actions done.
In collaboration with Kristof van Gestel
2016, exhibition design, performance, book